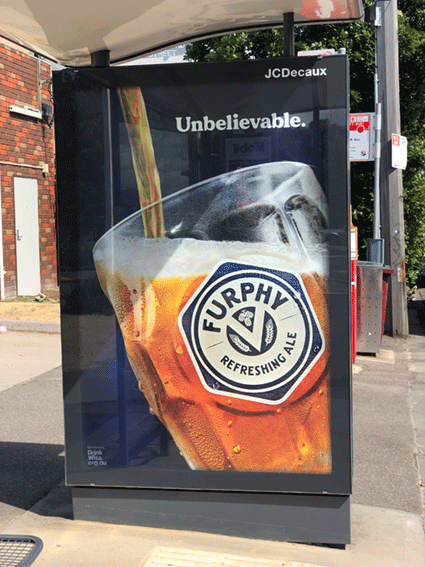 I'm an avid collector of Australian beer posters and I came across this bus shelter recently advertising Furphy Ale. They had spent a lot of money getting the beer to look so refreshing but I think as a means of communication what were they thinking? It says nothing and makes you ask what was the strategy or the unique selling proposition (USP)? This should have been a fun piece of communication that gets you thinking about having a beer.
What was the USP for this ad? Based on the brand name was it 'spinning a yarn'. If it's that then maybe 'Unbelievable' is correct because it is spin. I love this brand as they have tapped into the past and resurrected a much loved larrikin sentiment. The problem is the advertising hasn't backed up and the brand deserves better.
The launch advertising (below) did have an idea which I suspect ran out of puff. Here's cheers and hoping to see great ads.